Disaster Relief & Emergency Response
WE FOCUS DISASTER RELIEF ON THE MOST VULNERABLE
Whether it's a natural disaster or a war, our emergency response teams will always go wherever the need is the greatest. This often means focusing on remote and difficult places where few others are willing to work — but reaching the most vulnerable and overlooked always has top priority. Concern customizes each and every response based on the needs of the communities we serve. Before we take any action in emergency operations or disaster situations, we listen closely to those affected to understand their concerns to ensure our actions are culturally appropriate and guided by local priorities. This means that our emergency response programs can vary greatly, We always work in partnership with others — coordinating with community organizations, local authorities, and other aid agencies makes absolute sense when it comes to getting the job done. Forging strong working relationships makes every response more effective and more efficient, and we've been doing it for years.
MASSIVE LOCUST SWARMS BRING DESTRUCTION AND HEARTBREAK FOR MILLIONS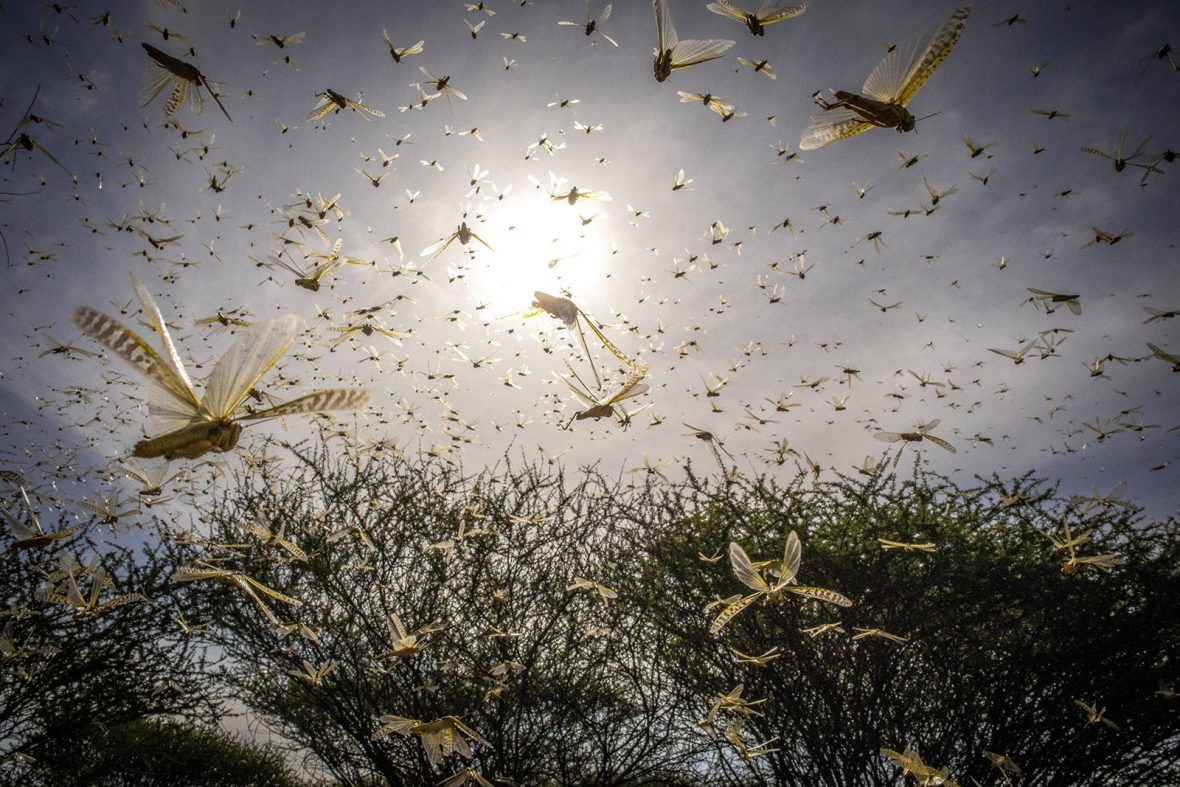 Huge swarms of desert locusts are making their way across East Africa, causing massive destruction to crops and livelihoods. And experts warn that it could get much worse.
The Desert Locust is considered the most destructive migratory pest in the world, with a "small" swarm (less than a mile in diameter) consuming as much food in one day as 35,000 people. Multiple swarms have been appearing across the Horn of Africa over recent weeks, some as big as 25 miles in diameter. This spells disaster for those who live in their path.
Food supplies for an estimated 13 million people are at risk, and UN agencies warn that an additional 20 million people could be threatened if the crisis drags on. A similar locust invasion in the 1950s resulted in famine in Kenya. "Millions of locusts are eating all vegetation in their path including food crops that are absolutely crucial for survival here,"