Waste management & recycling
Limited access to infrastructure and few opportunities to earn an income make life hard for women and youth IDPs and vulnerable host communities in Somalia. The consequences of inadequate waste management add to the many challenges they face. Concepts for Community Programmes (CCP) – by working with the host and IDPs communities (Women and Youth) – strive to turn plastic waste management into an opportunity to address pressing social, environmental and economic needs. In 2020 CCP intends to initiate an innovative recycling pilot project to mitigate waste pollution in the camp while providing livelihood opportunities to IDPs women and youth and host community members IDPs will compromise of 60% and host communities 40% of the total beneficiaries of the project the same percentage will also represent women and youth respectively.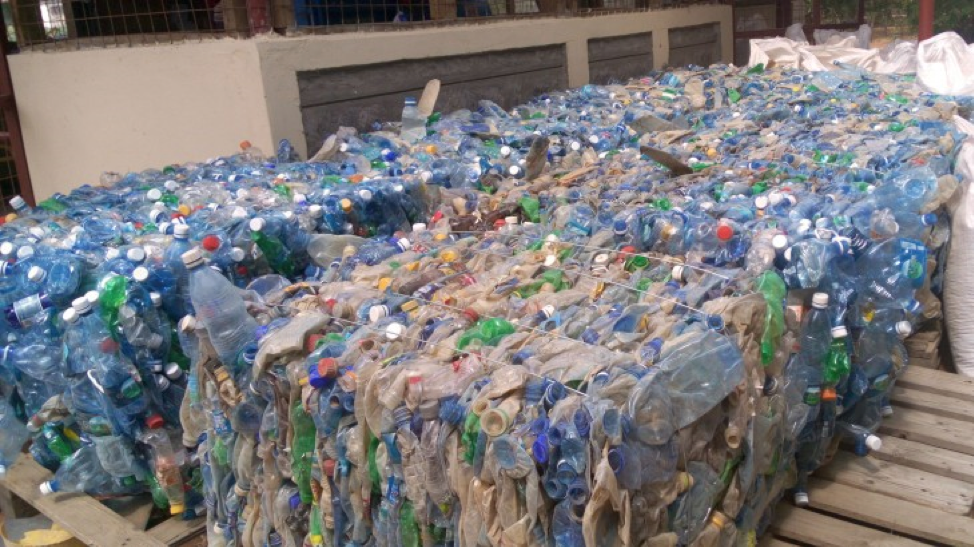 Pollution is one of the main problems in Puntland where CCP intends to pilot the project and then scale up to other Federal states, home to approximately 4,285,000. The population pattern exhibited and common in Somalia is densely populated clumped clusters due to the proximity of infrastructure eg internet, telecommunications, services, security, and opportunities available hence this dwellings generates substantial amounts of waste. Trash is dumped everywhere, burned or buried, creating unhealthy living conditions and environmental degradation. A lack of an efficient disposal and collection system leads to accumulation of garbage in the environment over time, especially of non-biodegradable waste such as plastic bags and empty jerrycans. Fortunately, CCP has a smart solution to the problem.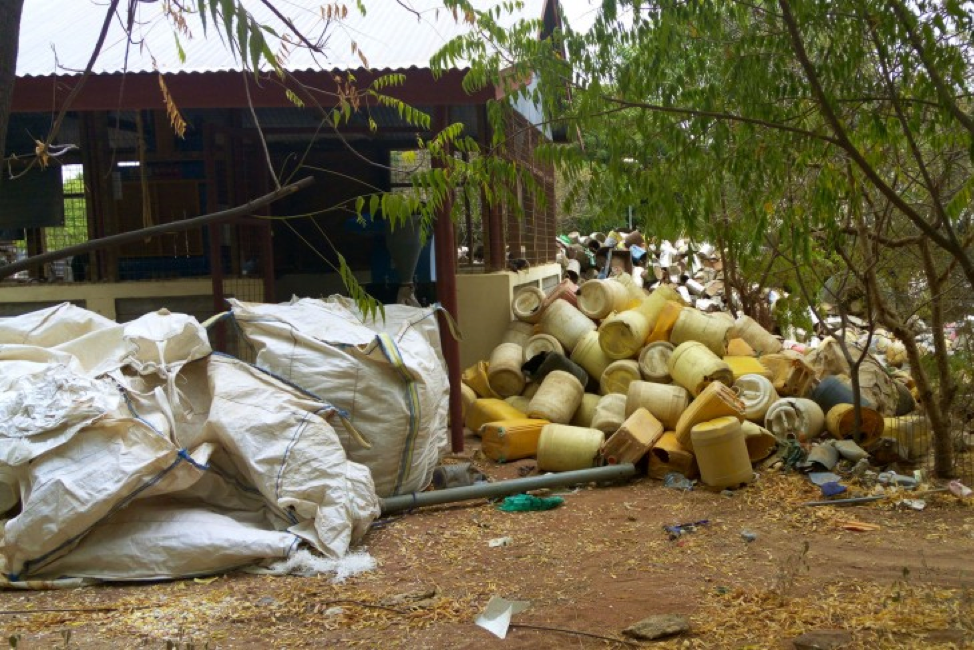 To address this issue, CCP, together with the Alliance for Plastic, intends to initiate a pilot project – a community based plastic waste recycling. The project is guided by principles of sustainability and aims to safeguard the environment improve livelihoods and income for women and youth and health of the community including livestock. The campaign engages women/ youth IDPs and host community members in plastic waste collection and awareness-raising among the IDPs/Host population. Plastic is gathered from camp residents/ community and sold to CCP Echo solutions recycling plant. The pre-processed waste, shredded into granules or bailed, becomes raw material that is reused for other purposes e.g. production of  innovative plastic products like chairs, tables, plastic poles, plastic road signs and other general plastic items and product such as PVC products and pipes, reducing pollution and the need of extracting primary resources. Profits realized are used for initiating other agreed upon community projects like drilling of water points, building of schools and community health centers according to community priority of need. Scale up to other regions and project sustainability is ensured too through income collected after production sales.
Better living conditions, healthier environment (solving multiple issues while addressing a single issue approach)
A baseline study conducted by CCP indicates that the initiative once in motion will contribute significantly to the reduction of plastic waste in Puntland. CCP envisages the project will recycle, more than ten tonnes of plastic per month, improving living conditions, generating income and a sense of purpose for workers and participating women and youth beneficiaries who will be approximately 250 women and 100 youths operating under a smart environment cooperative union model such that we CCP will also lend seed money (revolving fund) to the women and youth groups who come up with other group income generating ideas as they collect plastics which we shall be able offer training on simple business skills and book keeping, monitor their income generating activities and offer extension services( some of the ideas that have been suggested by women are like poultry keeping projects, bee keeping for youths, shoes and sandals making, school bags and ladies bag(both leather and synthetic) which CCP can be able to fund when  the recycling plant is running and generating income  . The project creates a viable environmental solution to the waste problem which communities can continue implementing themselves in the future. Collection points will be opened based on clusters and the workers will receive vocational training on how to run the project to help increase the quantity of plastic gathered and revenue generated. Another important factor to consider is that Somalia is among the leading source of illegal migrants in Africa in search of employment and stability for youth this project if realized can alter those statistics with predictably huge margins